This was an important project for La Incre bacause it was an opportunity to continue the efforts made by Habla Serio. It also gave us the chance to get involved in a powerful project since its begining. 
Background
The efforts made by ENIPLA and its program Habla Serio, sexualidad sin misterios recognized the importance of sexual education for teenagers. 
Habla serio was a state initiative and thus, the access to its platforms was restricted. In addition to that, ENIPLA was cancelled to give way to the disastrous Plan Familia, which centered sexual education in abstention.
With this, the need for a platform that wasn't tied to any government arose. So, with Planned Parenthood Global and Fundación CEMOPLAF's support we began building a new project, one that followed ENIPLA's guide to give timely, accurate and scientific information about sexuality avoiding taboos and miths.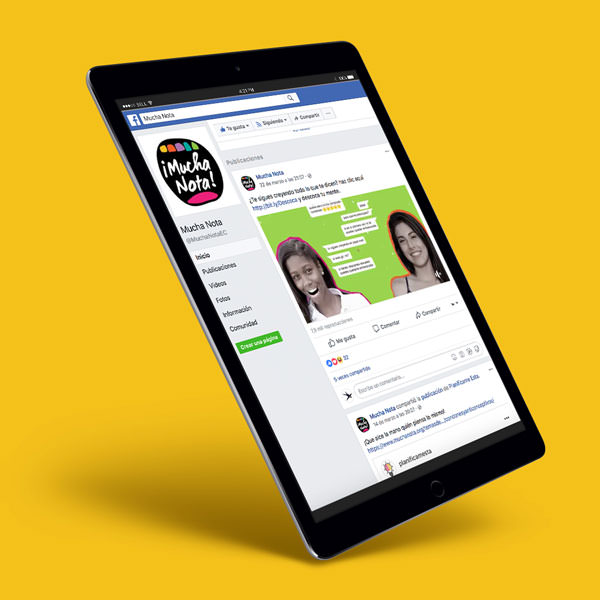 Creating a new brand requires creativity but also an approach with several looks that respond to different needs. That's why we worked with a group of profesionals from different areas (teaching, anthropology, communication and advertising) from the start. We were also able to work with CEMOPLAF Adolescente (a program for teen leadership) which gave us direct feedback from our target group. 
Our first challenge was to create a name that was attractive without being too corporate. After some trial and error we chose "Mucha Nota", which is a very popular and unique frase in Ecuador. "Mucha nota" means too much problem or too much complication. This, next to the slogan "tu cuerpo sin tabúes" (your body without taboos) leaves no space for confusion in Mucha Nota's objective. 
For the logo, our second challenge, we designed 3 options with different concepts behind each one. We tested them in different focus groups and the result was always the same: the one that appeared to be a mouth, opened like shouting "Mucha Nota"!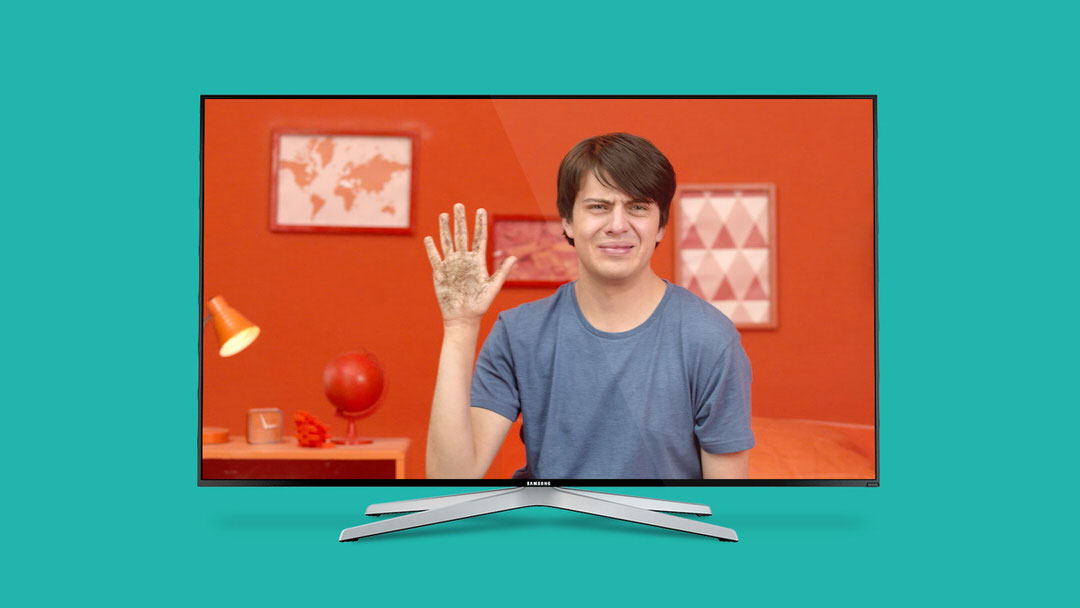 Implementation

Apart from the branding, we were also responsible for creating the website's design and revising its content. We were also assisted by focal groups that did some live testing, giving us important information and feedback. That's how we created a product that was useful and attractive for our audience. 
We also created the digital communication strategy for the project and we were in charge of its digital assets. We designed a launch campaign that aimed to get as many followers as possible using striking content differencing us from other programs. We also planned other campaigns to boost the interaction and keep the community active. 
One of these campaigns used two TV commercials that used a rebellious tone and very big production values. Both commercials were funny and simple and they aired in two of Ecuador's biggest networks. 
Finally, we created El vlog de Susi, a video blog were Susi, a fun and outgoing character, answered the questions we received through social media. This vlog was a great success, getting a lot of views and huge interaction in every episode.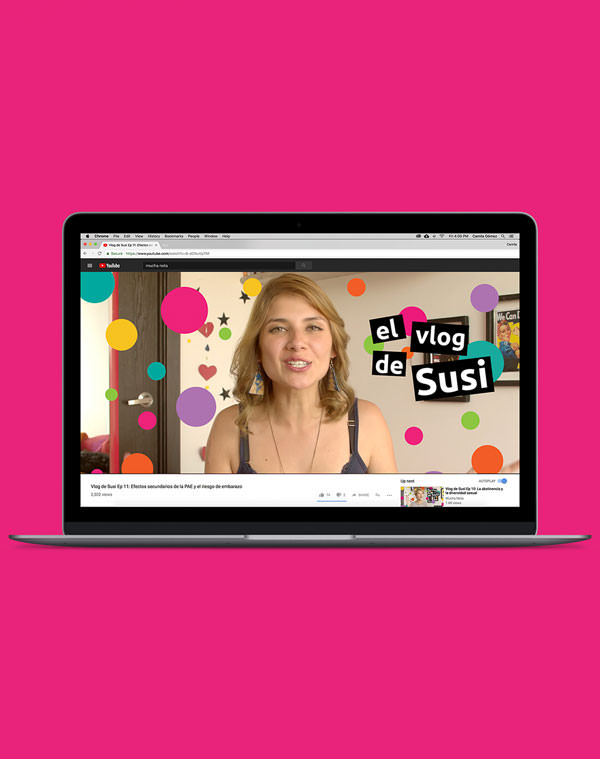 Results
Mucha Nota has had great reception since its beginning, proving that this program is important from a public health point of view. It also proved that teenagers are eager to get information and that they need a reputable source for it. 
visits to the website in the first semester
[cl-counter final="92.000″ title="Facebook likers" duration="2000″ value_size="40″ title_size="18″ value_color="#E74B6E"]