In February 2017 Ecuador was electing a new President and like in any election process there was a lot of debate around economy, jobs, security, etc. 
The environmental issue was also in discussion but almost nobody paid attention to it. Yasunidos (an environmentalist collective) wasn't going to let that happen and they contacted us to create a campaign to pressure the candidates.  
Background
Yasunidos was created in 2014 with a never seen before proposal: leave the oil beneath Yasuní (the most biodiverse spot in the plant) underground. Although this initiative was betrayed by the government of Rafael Correa, Yasunidos remained active and fighting for the environment. 
The 2017 elections where an ideal time to start taking about conservation again and to pressure the candidates to take a stance in that discussion. We hoped that some of them would have some commitment to the environment and would present some alternatives to extractivism. 
After some meetings with Yasunidos were we discussed concepts we reached our winning idea: El Compromisómetro (The commitment meter).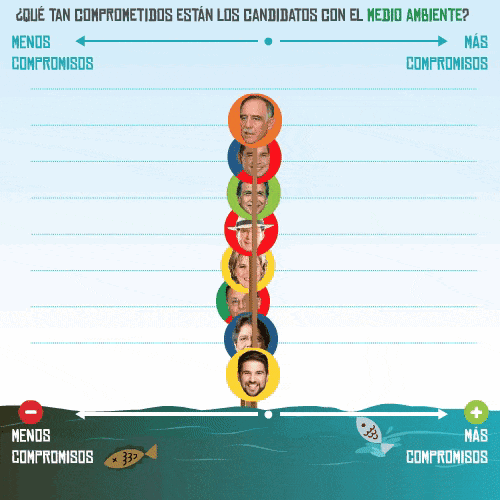 With this project our main challenge was finding an idea that worked. At first we thought it might have been a good idea to face each candidate directly. With Yasunidos' support that would have been possible but the impact would have been minimum. That's why we decided to create a campaign that would be a "competition" between candidates to see which one was the most commited to the environment. 
The idea was born from a very popular game in arcades. That game simulates a horse race in which the horse advance according to the points that their controller get. 
We poured that idea into the elections with the Compromisómetro. In this "commitment meter" the points were awarded or subtracted for each candidate's comments about the environment in interviews, in their campaigns and on their social media accounts. 
The Compromisómetro's campaign was based on a web page and 4 promotional videos where the most important issues where addressed.  After the idea and the campaign were decided, it was time to create the brand. 
Compromisometro's brand has a lot of green so people could relate it to nature. The letter "o" was replaced with a leaf in order to accentuate that connection. The typography was selected because it looked organic and was easy to read. 
To accompany that logo we chose some bright and vibrant colors that were used in the social media posts. Since we didn't have a big budget for social media adds we tried to make each post as striking and possible in order to boost the organic reach.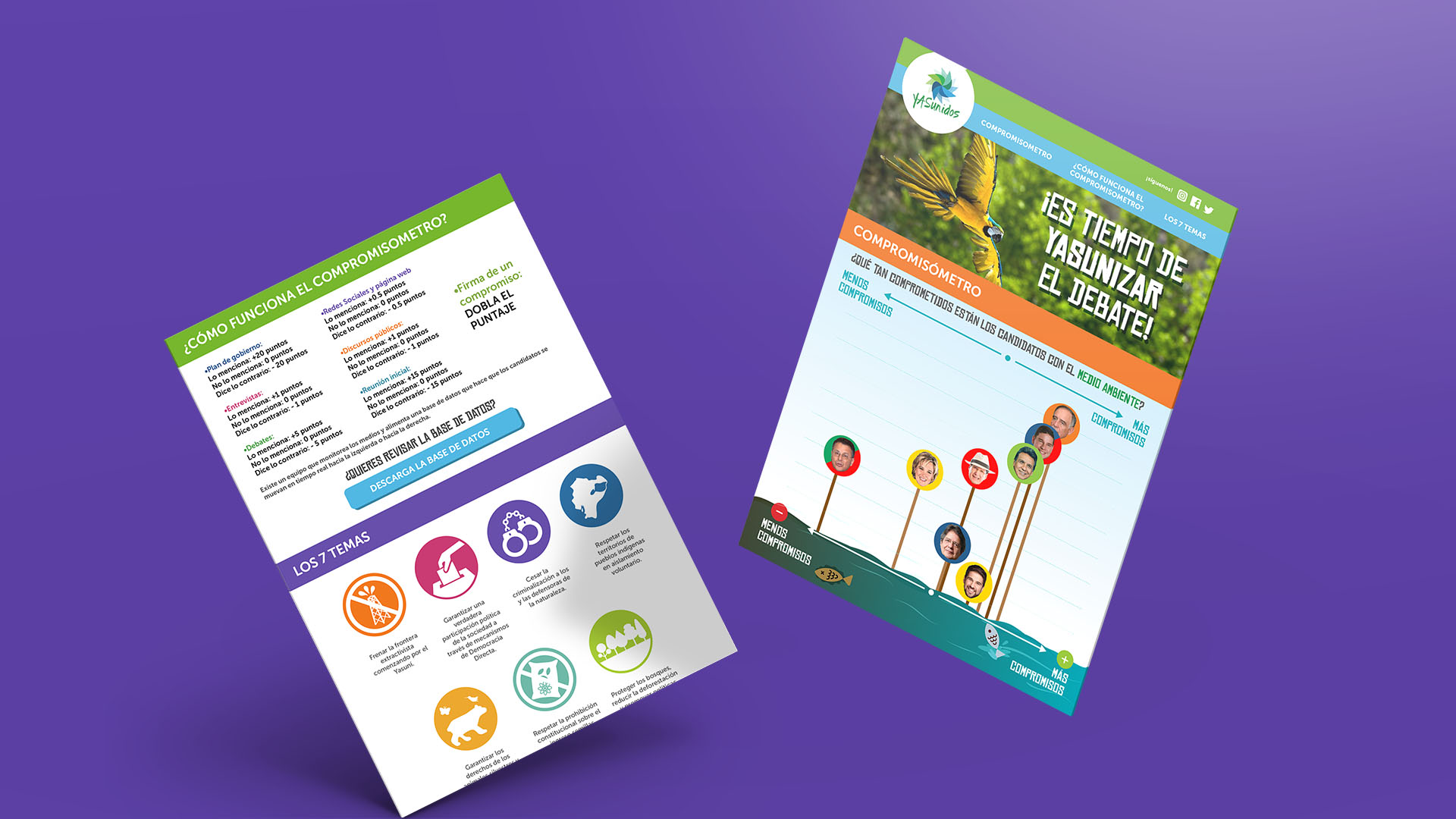 Implementation

It was very important to be as clear and transparent as possible with our point system. That's why the website was designed  with a specific section that covered the system and its objectives in length. .
Creating a platform with that level of customization was a difficult task so we asked the team at Saviasoft for help. Thanks to their commitment and support the website was designed and published in time and with a much lower cost than a commercial project. 
While the website was being built, we took off with a small campaign to create expectation. This ended with the complete website and the first video being launched at the same time. For the videos we worked with Autómata and Lider Medranda and Carolina Pérez, 2 very well-known internet personalities. The results were as good as we hoped for and that was evident in the interaction they got.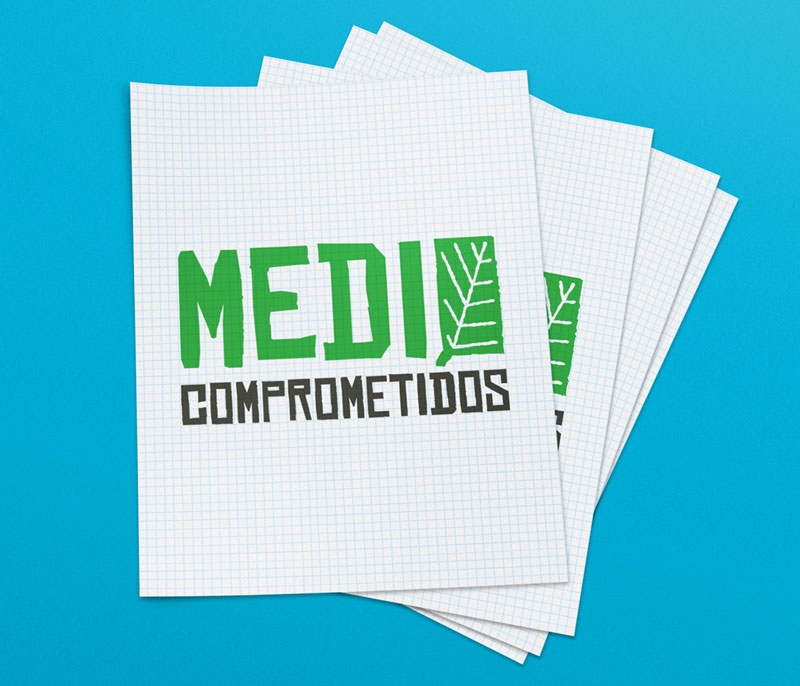 Results
The campaign lasted 42 days, the same that the presidential race. Mora than 50 posts were made and these were the results:
New followers in Yasunidos' Facebook page
Besides these numbers, the campaign had masive coverage and it gained popularity. That is why every candidate excetpt Lenin Moreno met Yasunidos to discuss their environmental propposals. These meetings had press coverage and the media used information from the website to question the candidates in ther interviews.