In April, 2017 Planned Parenthood Global came to us with a challenge: create the brand of a new project and co-organize an international forum about new media, technological advancement and advertising for Sexual and Reproductive rights. All of that in less than 7 months. At first it sounded like a tall order but it was such an interesting idea and one that was so in line with our company that we just couldn't let it go. 
Background

Latina America has some grim figures in matters of sexual and reproductive rights, and that's a fact. Teenage pregnancy, abortion with harsh prohibitions and the difficult access to contraception are just a few of the problems the region faces. There are a lot of NGOs and other groups that work to change that reality and all of them have different objectives, budgets and results. 
What has never been done is uniting the private sector to these initiatives, specifically technology and advertising. There have been some campaigns that have used new media and innovative formats but there has never been any idea that tries to fill the gaps coming directly from technology innovation.
Thats why this innovative view needed a brand of its own. So it could create a space where a lot of people and companies could talk, share experiences and create new projects. We aimed not only to create an exiting new brand. We wanted to create something that the whole region could look up to.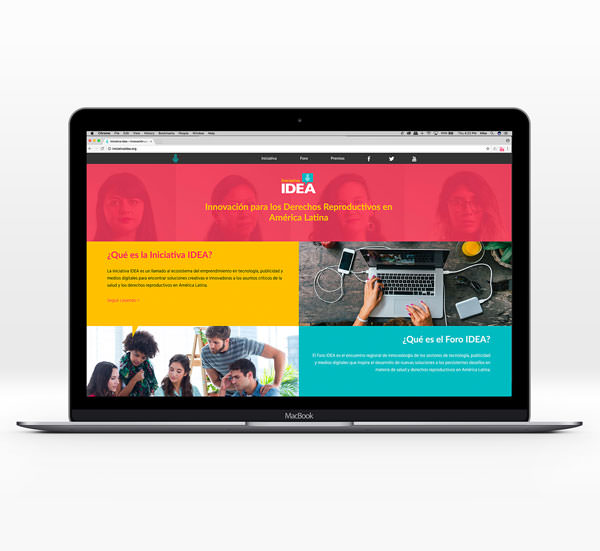 The first step and maybe the most difficult was naming this project. We had very little information and few references since it was a new project. The first idea was "Tech & Rights" and it was very good because it summarized everything in one short frase. The problem was that it was allready taken. Some other ideas where "Tech for choice" and "Pa'lante" but none of them where quite what we were looking for. 
After many tries that ended nowhere a brilliant solution came to mind. We could create a word that was easy to remember and that was also an acronym with more meaning behind it. But, as usual, its always easier said than done and the process was long and difficult. 
We created an alphabet matrix with some words related to our main topics for each letter. Then we began the long (but fun!) process of making al the combinations that seemed possible. After some days and many, many options we found what we were looking for: Iniciativa IDEA (Innovación para los Derechos Reproductivos En América Latina)
Once the name was decided, we focused in the brand. We knew that we wanted something colorful that brought Latin America's diversity to mind. Trying different pallets and combinations we found that pastel versions of primary colors did the job, especially when taking them closer to magenta, cyan and yellow.  
For the icon, we wanted something that represented technology and Reproductive Rights at the same time. For the first requirement it was obvious to look into computer icons. There where many options but only one that was the perfect one. What represents connections, information and innovation better that the Internet? That's why we chose the Wi-fi icon. The we modified it to represent women's rights and the result was so awesome that we gave it a name: Miss Wi-fi.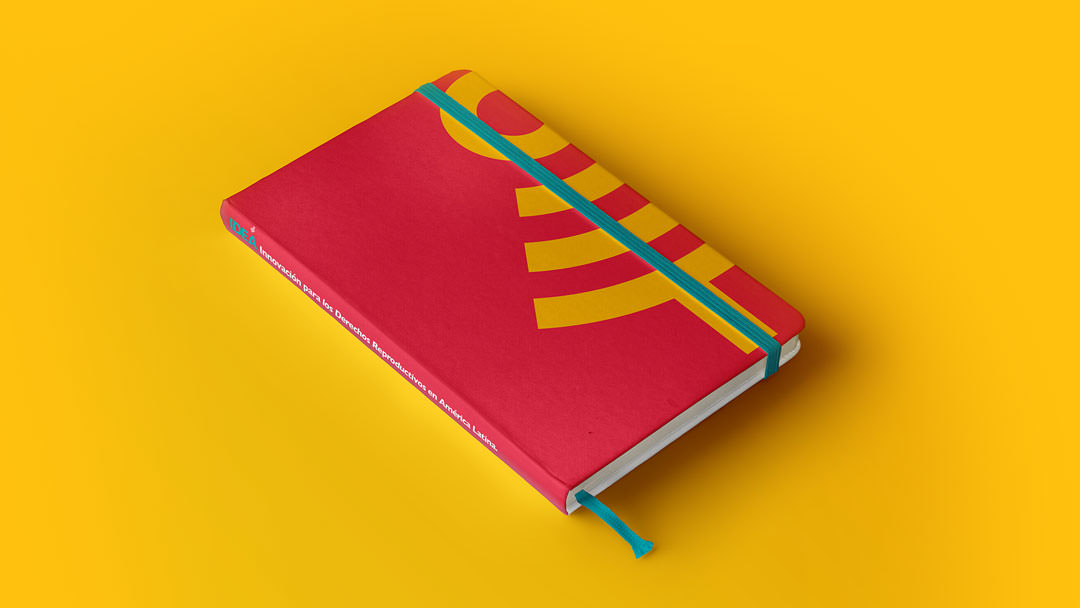 Implementation

When the brand and all its elements where done we undertook the task of designing the website and creating the communicational strategy for the Foro IDEA and the Premios IDEA. The challenge was a big one: we needed at least 100 people in the forum (Foro IDEA) and 25 for the contest (Premios IDEA). Additionally, we were in charge of designing all the event and the promotional material. 
The web page was the easiest part. We needed a fast and easy alternative so we went for a WordPress site with the help of the people at Pentaedro. For the promotional material we searched all over the country to find the quality and materials that we wanted. 
For the website we wanted to show the human side of innovation and so we made a call to women that wanted to have their pictures taken and used for this project. The support we received was overwhelming and we where able to work with some fantastic women. 
The team of Impacto Quito had the titanic task of being in charge of logistics, contacting the speakers , organize de schedule and looking for a place for the event. For that, they worked closely with Planned Parenthood Global.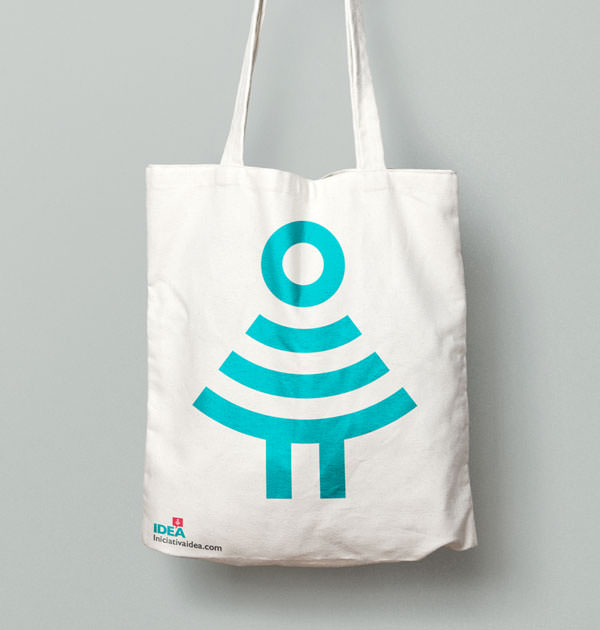 Results

Thanks to the tremendous effort of all the teams the event was held in time and it was a huge success. Foro IDEA was held in November 16 and 17 in Quito and this where its results:
[cl-counter final="35″ title="International speakers" duration="1000″ value_size="40″ title_size="18″ value_color="#ffffff" title_color="#ffffff"]
[cl-counter final="40″ title="Partner companies" duration="1000″ value_size="40″ title_size="18″ value_color="#ffffff" title_color="#ffffff"]
[cl-counter final="787.087″ title="People reached in social media" duration="1000″ value_size="40″ title_size="18″ value_color="#ffffff" title_color="#ffffff"]
[cl-counter final="125″ title="Participants from 11 countries" duration="1000″ value_size="40″ title_size="18″ value_color="#ffffff" title_color="#ffffff"]
[cl-counter final="84″ title="Proposals from 14 countries to Premios IDEA" duration="1000″ value_size="40″ title_size="18″ value_color="#ffffff" title_color="#ffffff"]